WHISKEY CAN'T BE HURRIED, AND YOU SHOULDN'T BE EITHER. WE LOOK FORWARD TO YOUR RELAXING VISIT WITH US!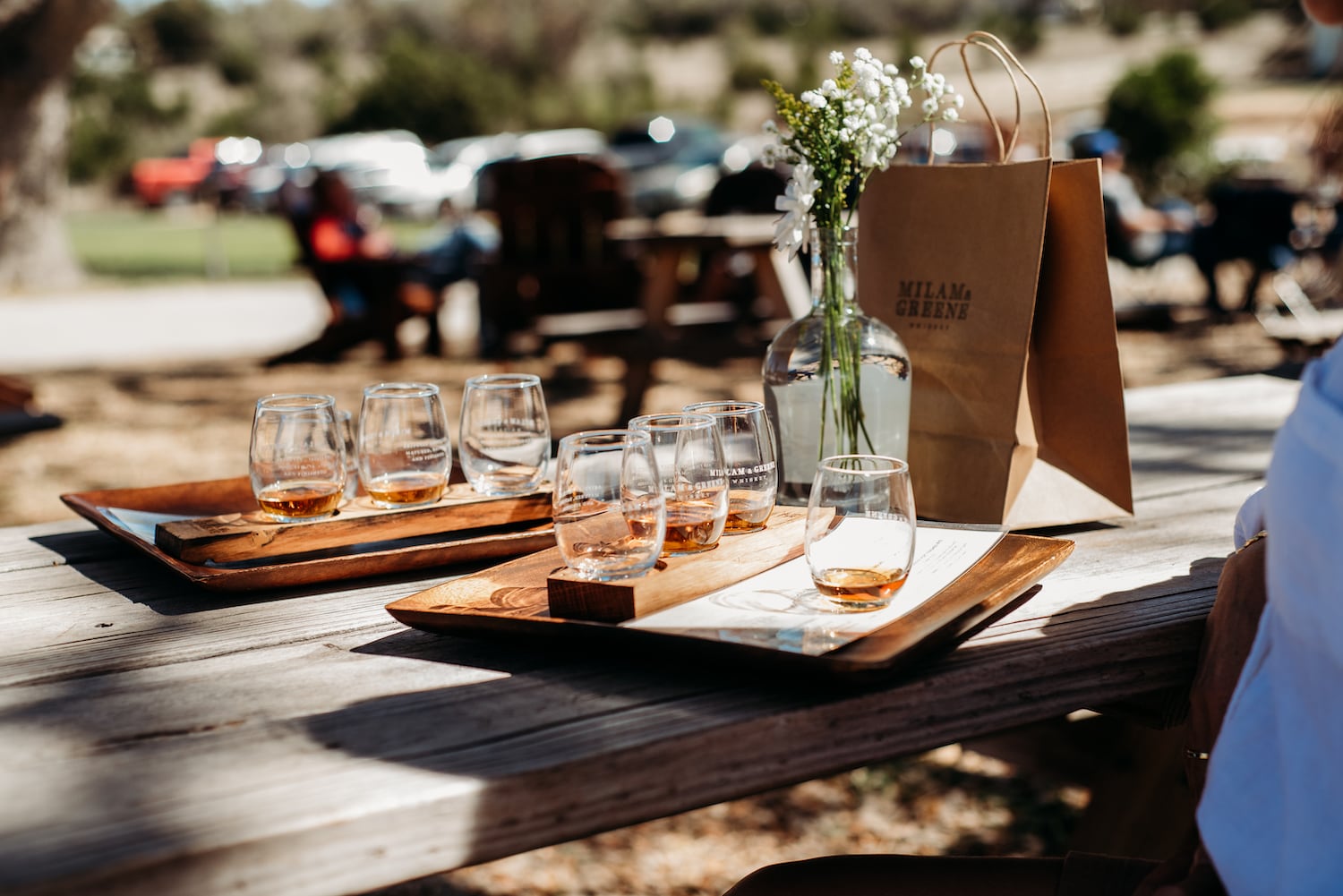 The distillery is located on the outskirts of Blanco and is a great day-trip destination. Leave the bumper-to-bumper traffic and urban sprawl behind to unwind with us while surrounded by great people and amazing whiskey in our oak tree grove.
Sample our spirits and cocktails in our tasting room or under our large old oak tree. Pack a picnic on a beautiful day or call ahead to see if we have a visiting a food truck parked on site. We often have live music too! We are dog-friendly and kid-friendly as long as there is adult supervision.
Keep in touch by following us on social media and sign up for our newsletter, to find out about special release launches and other fun activities at the distillery.