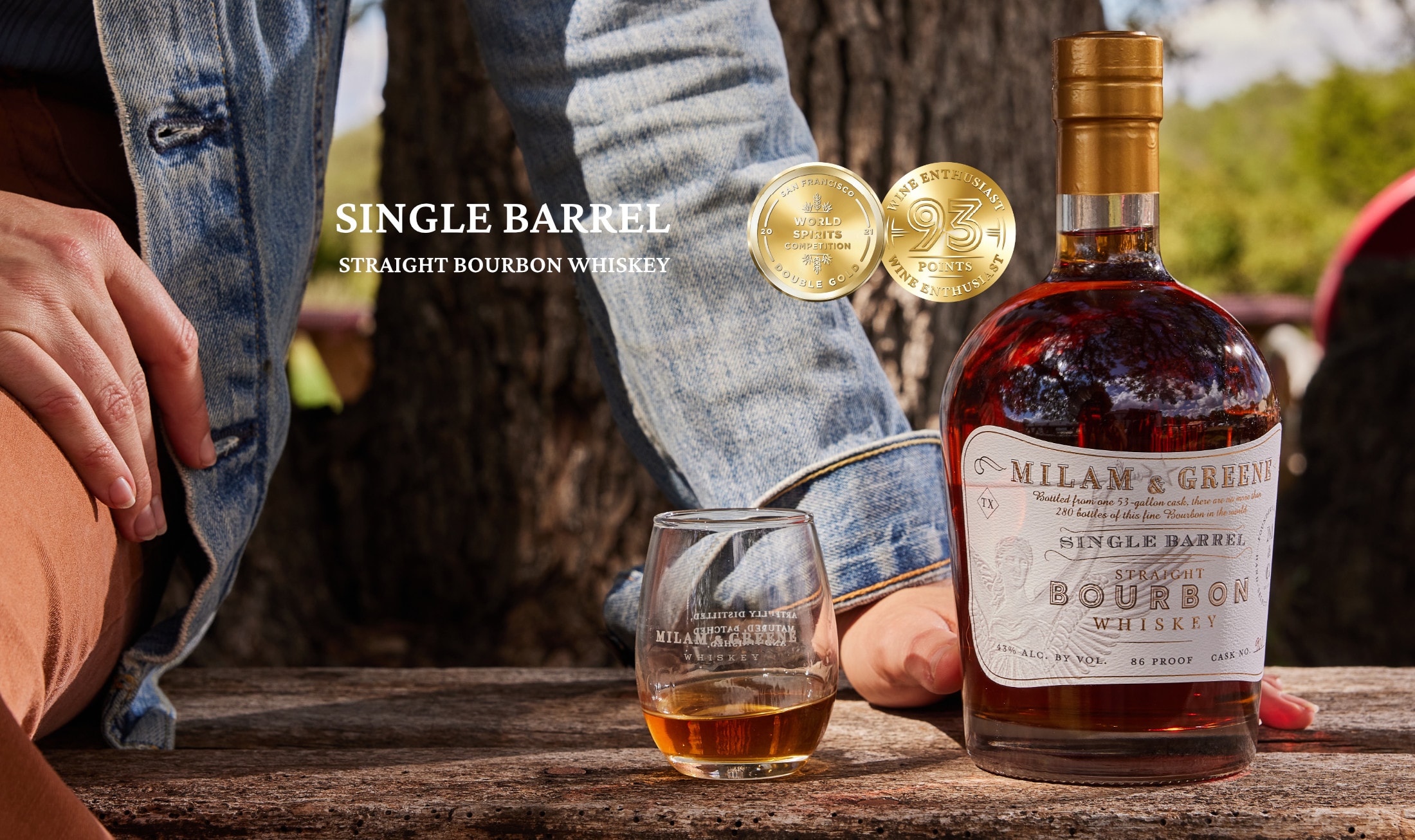 SINGLE BARREL
STRAIGHT BOURBON WHISKEY
As part of our award-winning, independent "Single Barrel" range, each barrel is evaluated, bottled, and hand-selected from Milam & Greene's growing sourced collection. The team only bottles whiskies that demonstrate elegance and personality. No two casks are the same. Each barrel yields approximately 280 bottles and the cask number, proof and alcohol by volume is hand-written on each label. This year's lot comes from Tennessee and has already won numerous double gold medals in international competitions. Our fans can expect a variety of gorgeous single barrel offerings for years to come.
Suggested Retail Price: $56.99
Color: Dark honey
Nose: Almonds, cherries and vanillas with a hint of maple syrup and dark chocolate
Palate: Creamy and rich
Finish: Long and lingering, as a single barrel should be
HEAR FROM OUR MASTER BLENDER HEATHER GREENE WHY OUR SINGLE BARREL BOURBON IS SO SPECIAL
JOIN OUR MONTHLY NEWSLETTER
Be the first to know about our latest releases and to receive a free shipping code.